November Happenings
Published on: Nov 17, 2019
The 2019 Fall Pick Up Party


This fall's Wine Club Pick-Up party was catered by Bistro 49 and held Sunday Oct 27. This was around the time that California wildfires forced the shutdown of power in much of the local area, with Amador City being powerless for several days.


However as Wine Tree Farm is OFF THE GRID, the lack of power had no impact on us and the Release Party went on as scheduled.


We had a great turn out and wine club members enjoyed the Bistro 49 catered food, and attendees got to taste out new releases of the – "2017 Syrah" and "2016 SyrGreMour".


This was the final 2019 Pick-Up party, look for our next one coming February 2020, along with our annual Cocoa Vino event.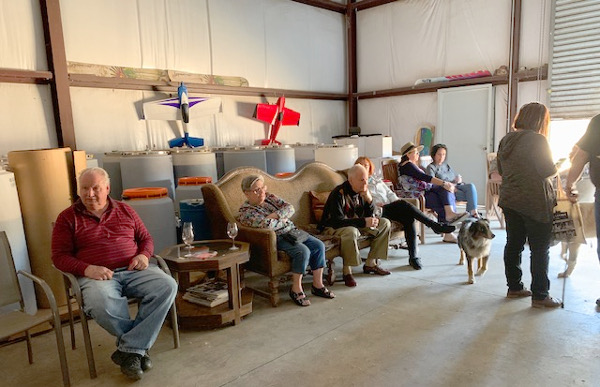 Reflections on the 2019 Harvest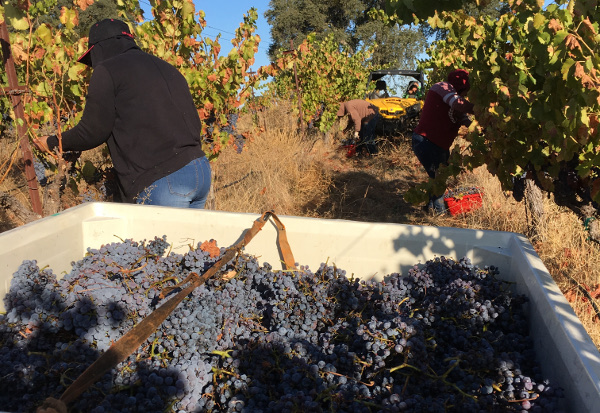 We grow three varietals in the vineyard. Some years mother nature schedules the ripening of some varietals at the same time. But some years we have to have 3 harvests when each varietal ripens at it's own pace. This was one of those years. We harvested:
Syrah 5 tons Sep 3'rd
Grenache 4.5 tons Oct 1'st
Mourvedre 4 tons Oct 16'th
2019 year was an erratic growing season, with many vineyards reporting irregular ripening of grapes. But overall the quality of the grapes was very good.
Sutter Creek's Annual Wine Fest
At Sutter Creek's Annual Wine Fest we poured wine at
Village Real Estate, which had the best food (and wine!) at the event. A great event benefiting The Arts in Amador County.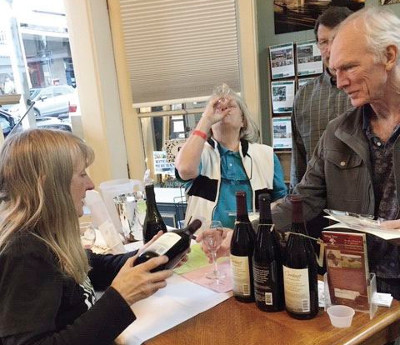 Wine Tree Farm New Releases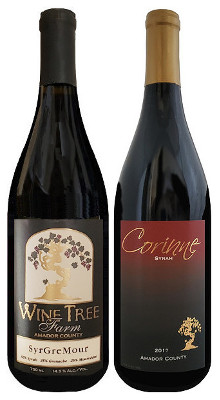 To restock our sold out Syrah and SyrGreMour we've released:


2017 Syrah


This dark red wine showcases typical Northern Rhône fruit flavors of berries and pepper. It has lingering, firm but gentle tannins!


2016 SyrGreMour


Our signature blend, \ classic blend of Syrah (50%), Grenache (25%) and Mourvèdre (25%) – with nice cherry flavors, fruity with a touch of cola on the nose.


Come by and taste these new releases


Enjoy a Happy Turkey with Wine Tree Farm Grenache
As you may be aware, Grenache makes an excellent accompaniment with Turkey.
See some other's thoughts:
In spirit of the Holidays, Wine Tree Farm's November's Special is "Grenache". Stop by to stock up for Thanksgiving and taste our new releases.